We Will Clean Your Carpet, Not Your Wallet!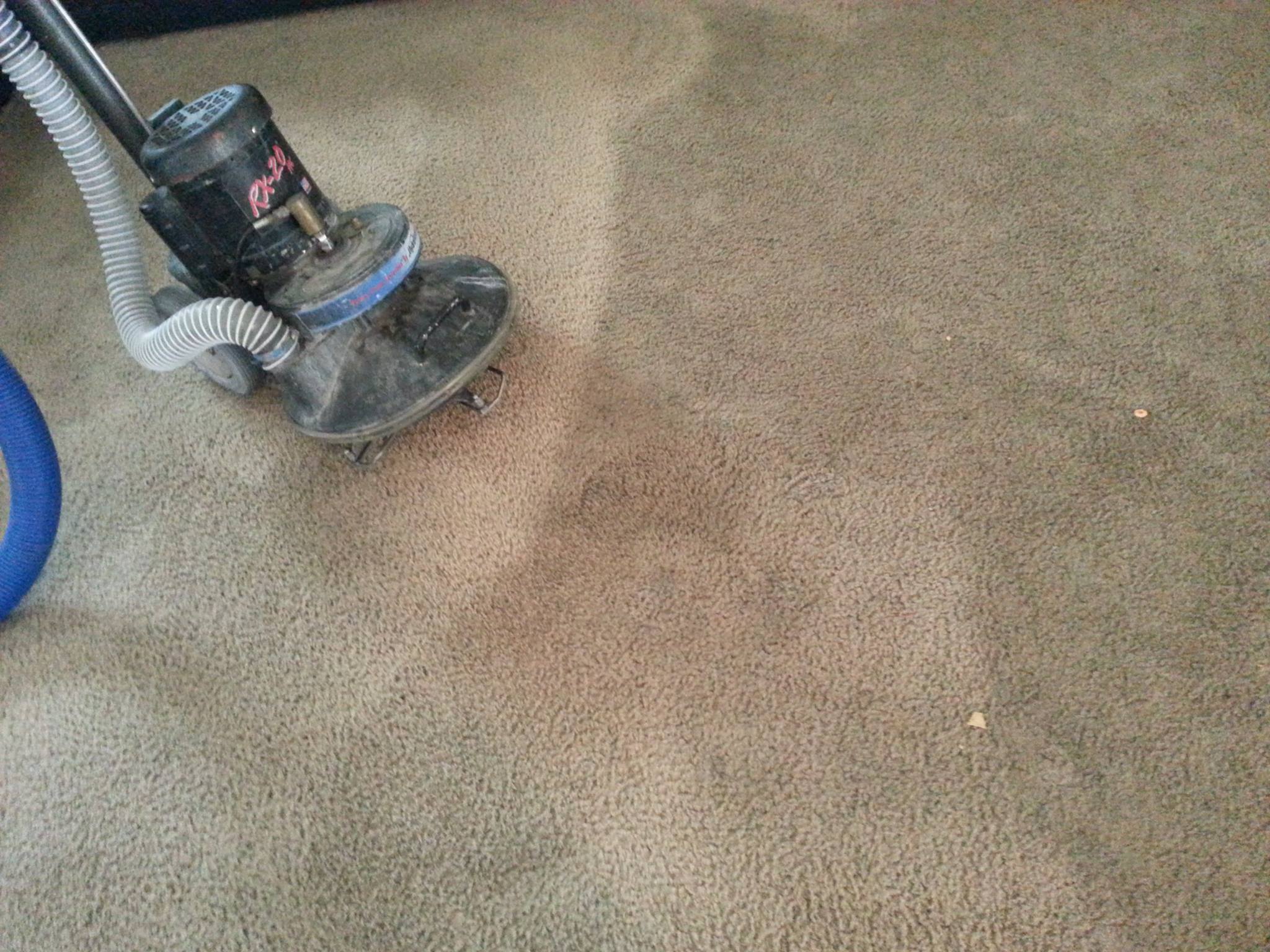 Most Thorough Cleaning Ever or it's Free!
It's not easy finding a great carpet cleaner. But after two cleanings over the past year and a half, The Grapevine Press is ready to endorse Jose Esmerio and his family-owned business: Esmerio's Master Carpet Care
Jose and his son, Christian, came out to Grapevine Press headquarters, and impressed us with their punctuality and professional service! We were quite embarrassed because of two dogs that leave more hair and stains than we can handle. But after one hour, the stains were gone.
No hair! The living room and den carpets were model home gorgeous! The matted down stairway was fluffy! Heck, every room was fluffy! Do you remember what a fluffy carpet looks and feels like? If you don't, you need to call Jose. Let him show you.
Somehow, we think the drastic reduction in our allergy symptoms has something to do with Jose's work too. He's friendly. So is his son. They are the complete embodiments of the American Dream.
Having previously been active in the Rancho Cucamonga Chamber of Commerce for over a decade, Jose is somewhat of a community icon. Everybody seems to know him, and they love him.
Jose and co. can clean your upholstery, tile and grout, and more. Stains are a challenge he relishes. Your pet concerns are HIS concerns. Watch his videos at www.esmerio.co, and see how he attacks your dirty carpets. He has more 5-star reviews than we have ever seen. And, boy, is he ethical. He insists that you not call any carpet cleaner, including himself, untill you read his free "Consumer Awareness Guide" on how to avoid carpet cleaning rip offs and other tips.
Jose Esmerio and his team of technicians have a strong desire to provide you with a healthy, clean home. Give them a try. They work hard, are EXTREMELY reasonable, and they tell the truth.
Much to our chagrin, Jose insists on telling people that they will get the most thorough cleaning ever, or it's FREE! We hope unscrupulous clients out there won't take advantage of Jose. That's a tough guarantee. But that's Jose -- confident, honest, and determined to please.
It's time to get that carpet cleaned before guests arrive for holiday cheer. Please call Jose and give him a try. As we lay here on our fluffy carpets, we can say that you will not regret it. Call Jose at (909) 880-1383 or (800) 848-8385. Tell him you read it in The Grapevine!
Esmerio's Master Carpet Care, Inc. is a locally owned family business.
You can call Jose at (909) 880-1383 or (800) 848-8385.
If you want to contact Jose via email, you can do so at esmerio1969@gmail.com
You can visit his official website at www.esmerio.co, as well as finding "Esmerio's Master Carpet Care" on Yelp, Facebook, and LinkedIn!

This was from an article listed in The Grapevine Press monthly newspaper, edited and published by Rex Gutierrez.

To recieve a FREE "no obligation" professional carpet cleaning estimate, fill out the form below.